Fuel and Lubricant Solutions
Sustainability
Curious about our joint journey towards developing a sustainable future?
Learn more by visiting our FOCUS ON event series.
Sustainability
for Fuel and Lubricant Solutions
Our solutions contribute to the UN Sustainable Development Goals (UN SDGs)
Our products offer a wide range of benefits that contrib-ute to one or even more of the UN SDGs.
This way, we enable impactful contributions to Sustainability along our industries' value chains.
Strategic Pillars
We focus on ...
Sustainable Solutions
Moving Sustainability Forward!
KEROPUR® 
Moving Sustainability Forward
KEROPUR® Fuel Additives
EMGARD®  Transportation Lubricants
Moving Sustainability Forward
EMGARD® Transportation Lubricants
HYDRAULAN® 406 ESI
Moving Sustainability Forward
HYDRAULAN® 406 ESI
IRGALUBE® FE1
Moving Sustainability Forward
IRGALUBE® FE1
GLYSANTIN® G64® and G65®
Moving Sustainability Forward
GLYSANTIN® G64® and G65®
New Perspectives
Engage with us - to shape the bigger picture
At BASF Fuel and Lubricant Solutions we understand the challenges ahead and are committed to tackling them together with our industry partners. Leveraging our strong technological, policy and advocacy expertise we offer inspiring dialogue and consultancy on a broad range of pressing issues, including:
The EU Taxonomy, The European Green Deal, Chemicals Strategy for Sustainability (CSS), Circular Economy Action Plan (CEAP), EU Hydrogen Strategy and Energy Integration Strategy, Carbon Capture and Storage (CCS), Carbon Capture and Utilization (CCU), Electro mobility and electric vehicles (EV), Renewable energy, Alternative feedstocks (renewable, circular and bio-based feedstock), The Korean Green Deal
Sustainability Services for Fuel and Lubricant Solutions
Unique tools, practical solutions and best practices to manage your daily challenges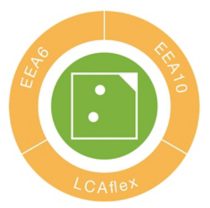 Eco-Efficiency Analysis according to BASF methodology
Demonstrate the sustainability advantages of your product
Assesses sustainability performance of products and processes on a comprehensive and comparative basis
Combines cradle-to-grave environmental and economic impacts
Compares different options in these two dimensions Helps decision-making by reducing complex information to simple graphs and a single recommendation
Identifies sustainability levers for improvement
We committedly drive the change of our industry via our engagement in major industry associations, amongst others, including:
 
VSI - Verband Schmierstoff-Industrie e.V.

ATIEL - The Technical Association of the European Lubricants Industry
ATC - The Additive Technical Committee of Petroleum Additive Manufacturers in Europe.
UEIL - Union Européen des Indépendants en Lubrifiants